AMERICAN PATRIOTS
OF
AFRICAN DESCENT

Send e-mail to
George Crofton

If You Are Unsure Of What You Plan To Do With Your Life,
Take A Giant Step Forward And Consider A Career
In The United States Military.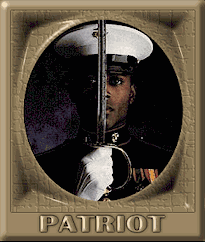 America Needs Great Leadership.
America Needs You.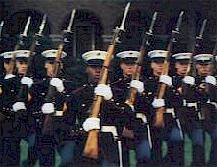 If I were asked to name TEN of my most
OUTSTANDING MILITARY SUPERVISORS.
The list of names would include the names of Five African-Americans.
Their leadership helped to mold me into an American Patriot.
The above is a personal comment of
MSgt George P. Crofton
United States Air Force (Retired)
A Caucasian American Patriot,
And The Golden WebPage WebMaster

All graphics are CUSTOM GRAPHICS.
They were created exclusively for this WebSite.
I would be happy to create a free custom graphic
for your Non-Commercial WebSite.
This WebSite is Copyright Protected
Please do not copy graphics or music.
Copyright ©1999 George P. Crofton