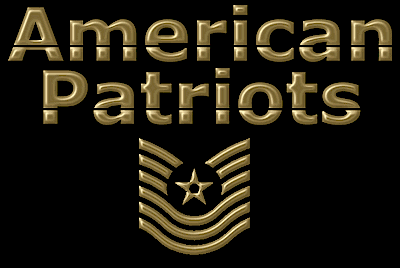 Master Sergeant George P. Crofton
United States Air Force Retired
Active Duty 1952 - 1972
I DO NOT SEEK PERSONAL HONOR
This WebSite was created to honor our
civilian and military American Patriots.
It represents my feelings for our great country
and for our responsibilities
to this world that God has created.
I Pray For The Strength And The Guidance
To Be Exactly As God Predestined Me To Be.
I Pray For World Peace.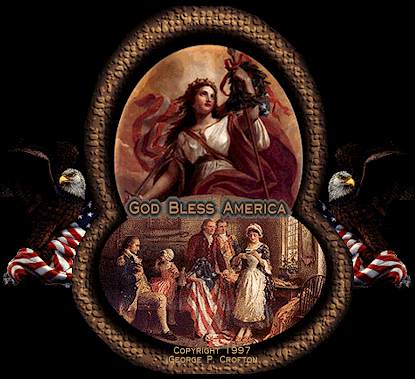 Ask Not... What Your Country Can Do For You
Ask...What You Can Do For Your Country
- John F. Kennedy -
space





We Have Had Many Wonderful Visitors

As you view the bullet holes that appear in the graphic...
Please think of our military and our police
That risk their lives for us.
MAY GOD BLESS THEM



Click Graphic

This WebSite is Copyright Protected
Copyright ©1994-2000 George P. Crofton
Please do not copy graphics or music.

All graphics are CUSTOM GRAPHICS
Created exclusively for this WebSite.