- I Am A Caucasian American Patriot -
With a love for God, Country and Family.

This is my personal salute to the many African-Americans,
Asians, American Indians, Caucasians,
and Hispanics that are American Patriots
and to all other American Patriots
They Are My Brothers And My Sisters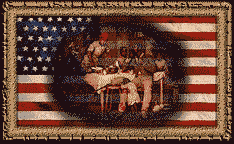 The American Patriot is the true Sprite of America.
Become an American Patriot
American Patriot is not a political party
It is not something that you may join
It is much greater than any political party
To became an American Patriot
You must unselfishly serve
God, Country and Family
No one will tell you when you make the grade
You will know it in your heart and in your soul.